2023 Positional Preview: Defensive Line
As we inch closer to the start of the Miami Dolphins' 2023 Training Camp, it's time for the second installment of the annual position preview series on Miamidolphins.com.
Here's a look at the members of the Dolphins' defensive line: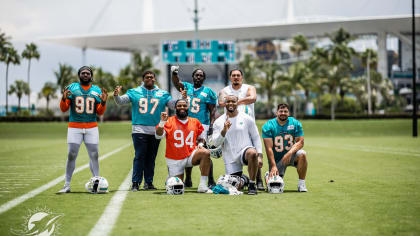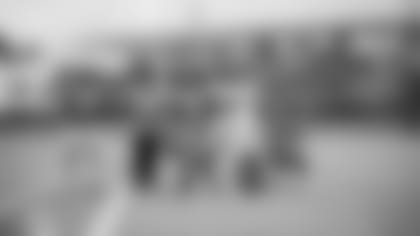 6-3 | 265 | Mississippi State '23
Charlton signed with the Dolphins this offseason as an undrafted college free agent after finishing his collegiate career at Mississippi State (2021-22). He played in 25 games and made 22 starts as a Bulldog. Charlton recorded 71 total tackles and eight sacks in those two seasons. He began his career at UCF, where he lettered three seasons (2018-20) and played in 28 games with 11 starts. Charlton is from Miami and played high school football at Miami Southridge.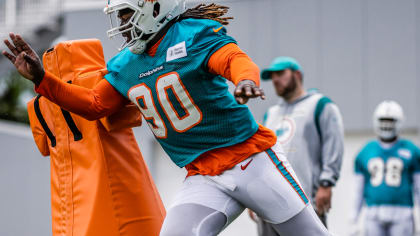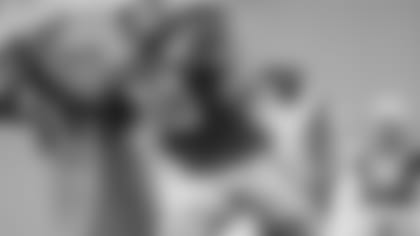 6-4 | 278 | Oklahoma State '16
Ogbah joined the Dolphins as an unrestricted free agent on March 21, 2020, after three years in Cleveland and one season in Kansas City, where he helped the Chiefs win Super Bowl LIV. He led the team in sacks in his first two seasons (2020-21) with the Dolphins, recording 9.0 each year. In 2021, Ogbah also tallied 12 passes defended, which led all defensive linemen that season and the most by any defensive lineman since 2016. Ogbah played in 42 of 43 games with 26 starts to begin his Dolphins career before his 2022 season was cut short due to injury on Nov. 14. Ogbah is from Lagos, Nigeria, and entered the NFL in 2016 as a second-round pick (32nd overall) by Cleveland. He re-signed with Miami on March 15, 2022.
#92 ZACH SIELER
6-6 | 305 | Ferris State '18
Sieler spent his first two NFL seasons (2018-19) in Baltimore, with stints on the Ravens' practice squad and active roster before he was awarded off waivers to the Dolphins on Dec. 5, 2019. A week later, Sieler made his Dolphins debut, and has played in all 53 games since. He's started in 34 of those games, including 23 of the past 26 contests. Sieler totaled 70 tackles in 2022 which set a new career high and tied for fifth-most among all NFL defensive linemen. He posted six tackles, two sacks and returned a fumble for a touchdown in the Dolphins' AFC Wild Card matchup against Buffalo last season. Sieler became the first-ever Ferris State player drafted when the Ravens selected him in the seventh round (238th overall) during the 2018 NFL Draft.
#93 ANTHONY MONTALVO
Montalvo signed with the Dolphins this offseason as an undrafted college free agent. He began his collegiate career at UCF in 2017 as a walk-on working with the scout team. Fast forward to the conclusion of his final season as a Knight in 2022, and Montalvo had earned a scholarship, played in 57 games, and made 36 starts, including all 14 games that year. He left UCF with 130 tackles (64 solo), 6.0 sacks, four passes defended, and one forced fumble. UCF posted a 59-17 record during Montalvo's six years in the program.
Wilkins was a first-round pick (13th overall) by Miami in the 2019 NFL Draft and has played in 65 career games with 61 starts. Wilkins totaled 98 tackles in 2022, the most in a season by any NFL defensive lineman since at least 1994, and any Dolphins defensive lineman since at least 1986. His 89 tackles (49 solo) in 2021 were tied for the most by an NFL defensive lineman since 2013. As a rookie in 2019, Wilkins' 56 tackles were the fifth-most by a rookie defensive lineman since 2015.
6-3 | 300 | Washington '21
Bronson spent the 2022 season on Miami's practice squad and was elevated once, playing in Miami's Week 17 game at New England. He played in seven NFL games in 2021 – six for New Orleans and one for Cleveland. Bronson has 12 career tackles (eight solo), including one quarterback hit and one tackle for loss. He played collegiately at Washington and entered the NFL as an undrafted college free agent with New Orleans on May 10, 2021. Bronson signed a reserve/future contract with the Dolphins on Jan. 16, 2023.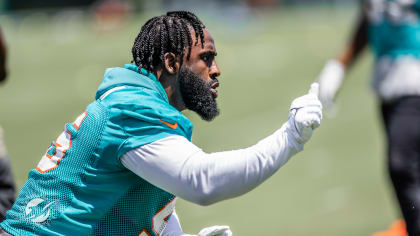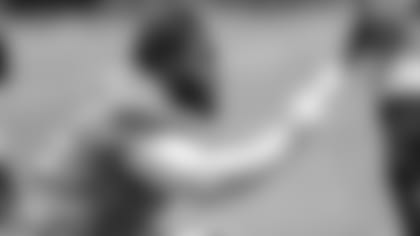 #96 BRANDON PILI
Pili signed with the Dolphins this offseason as an undrafted college free agent after spending six seasons (2017-22) at USC. The Anchorage, Alaska native played in 52 career games as a Trojan and tallied 74 tackles (29 solo), 3.5 sacks, four passes defended, and one forced fumble. Pili reunits with Dolphins defensive line coach Austin Clark, who was a graduate assistant working with the defensive line at USC in 2017. Under Clark's tutelage that season, Pili totaled 14 tackles (three solo) and blocked a field goal en route to earning honorable mention All-Pac 12 honors as a true freshman.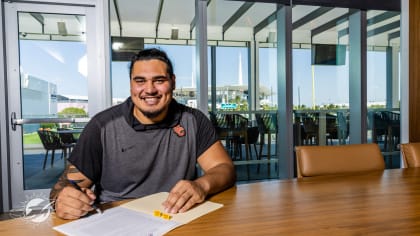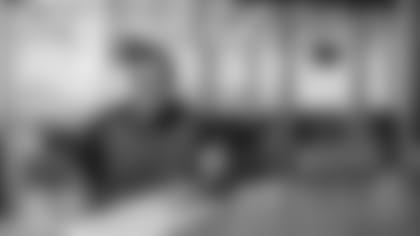 #97 JAYLEN TWYMAN
6-2 | 285 | Pittsburgh '21
Twyman began last season on Minnesota's practice squad before joining Miami's practice squad on Oct. 10, 2022, and signing a reserve/future contract with the Dolphins on Jan. 16, 2023. Twyman entered the NFL as a sixth-round pick (199th overall) by Minnesota in the 2021 NFL Draft but spent his entire rookie campaign on the non-football injury list. Twyman played collegiately at Pittsburgh, where he started all 13 games as a sophomore in 2019 and became the first interior lineman to lead the Panthers in sacks (10.5) since Aaron Donald had 11.0 in 2013. Twyman was named an Associated Press second-team All-American that season.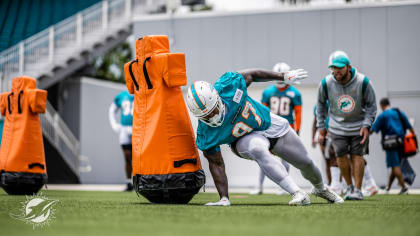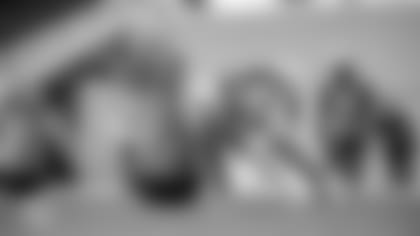 #98 RAEKWON DAVIS
Davis joined the Dolphins as a second-round pick (56th overall) in the 2020 NFL Draft and made an immediate impact, earning PFWA All-Rookie Team honors after registering the second-most tackles (40) amongst rookie defensive linemen that year. Davis has played in 47 career games and made 42 starts, 16 of which came last season. He has 102 career tackles (44 solo).
THE LATEST NEW PRODUCTS HERE : Miami Dolphins Trending Gift
THANK YOU