6 Fashion Trends That Will Take Over 2023 — Shop Them Now
Four months after the new runway collections made a case for all we should expect in the new year, the 2023 fashion trends have started making their way into the stores. What should we be buying?
This year, trends are taking a turn for utilitarian with cargo pants, denim, and wearable silhouettes all endorsed by spring 2023 shows. That's not to say that the first six months of the year will be boring style-wise. Dramatic hem lengths and silver metallics are still part of the sartorial picture, albeit in more practical iterations than ever before, making it easier to stick to your capsule closet NYE resolution. In terms of color, 2023 may finally wave trendy hot pink goodbye, making way for new, exciting hues, though don't expect it to be all about Pantone's color of the year Viva Magenta.
Ahead, six 2023 fashion trends to add to your shopping list now and all year.
2023 Fashion Trend: Cargo Pants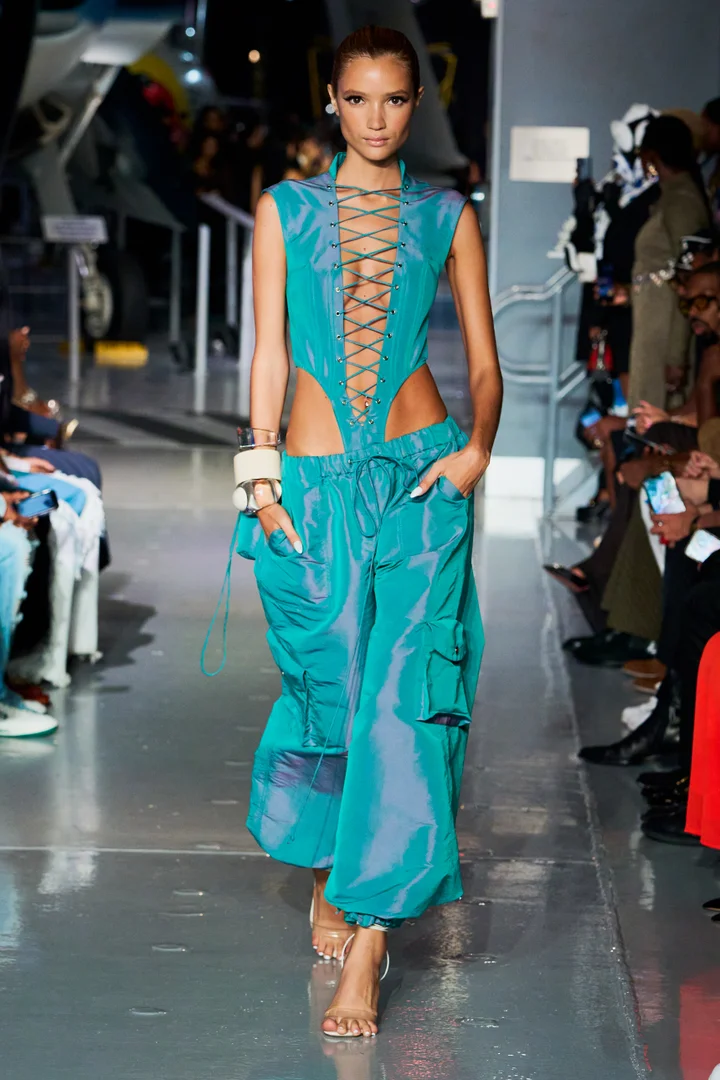 Utilitarian wear is in for 2023, which sets the stage for the return of the cargo pant. But these aren't the shapeless, low-rise pants of the Y2K era. For spring, this trend is translated into tailored silhouettes, interesting pocket placements, elevated fabrics like silk and organza, and colors that go beyond khaki and olive.
2023 Fashion Trend: Sheer Clothing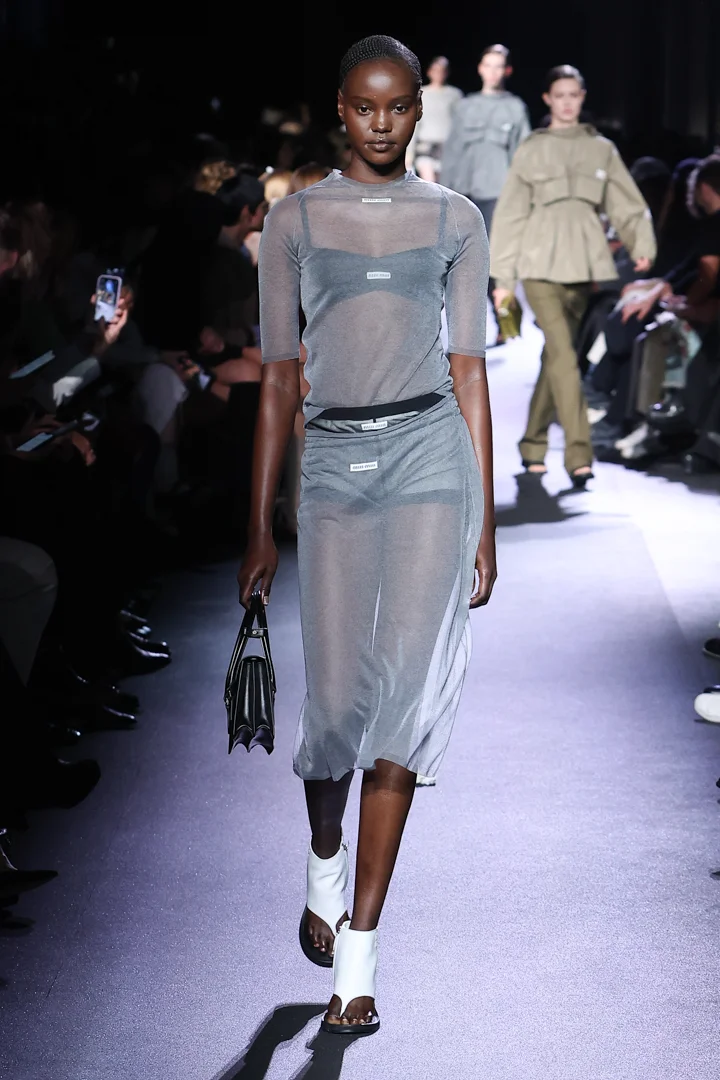 "Bare it all" has been the motto since the end of the lockdown. In 2023, naked dressing makes its way from the red carpet – where celebrities like Cher and Rihanna have been sporting the trend forever – to street style. From a cellophane-like dress, worn over a boldly hued maxi skirt at Tory Burch, to a frothy frock revealing undergarments at Victoria Beckham, the previously risqué trend is coming not only for your weekend wardrobe but even workwear.
2023 Fashion Trend: Denim Reimagined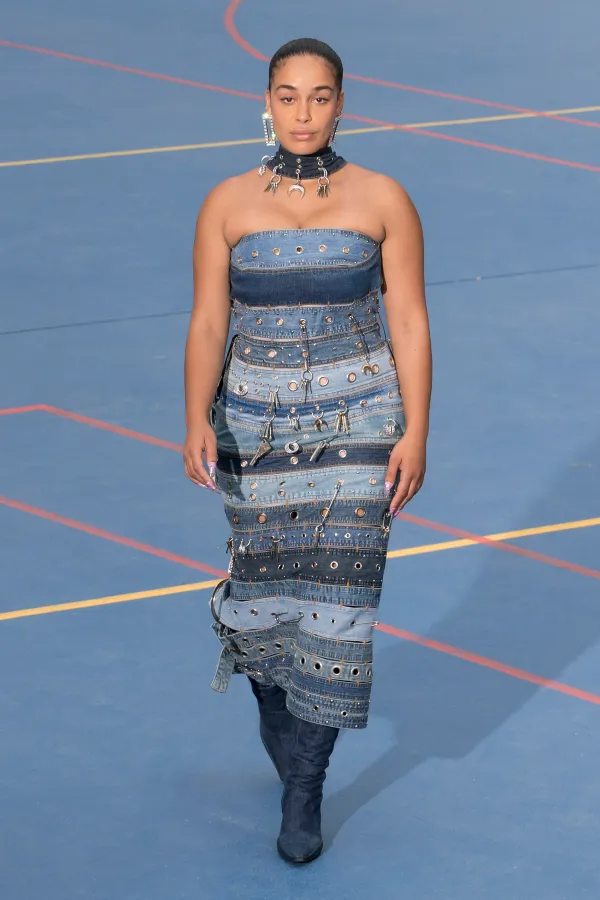 From double-waisted jeans to carpenter jeans, it's been a while since we were this excited about denim trends. It seems like even the most luxe runway designers agree, sending out strapless dresses, shirting, and even undergarments and shoes (denim thigh-high boots anyone?) in the material. Whatever category you decide on, opt for timeless cuts and silhouettes that can stay in your closet rotation once the novelty wears off.
2023 Fashion Trend: Shine For The Daytime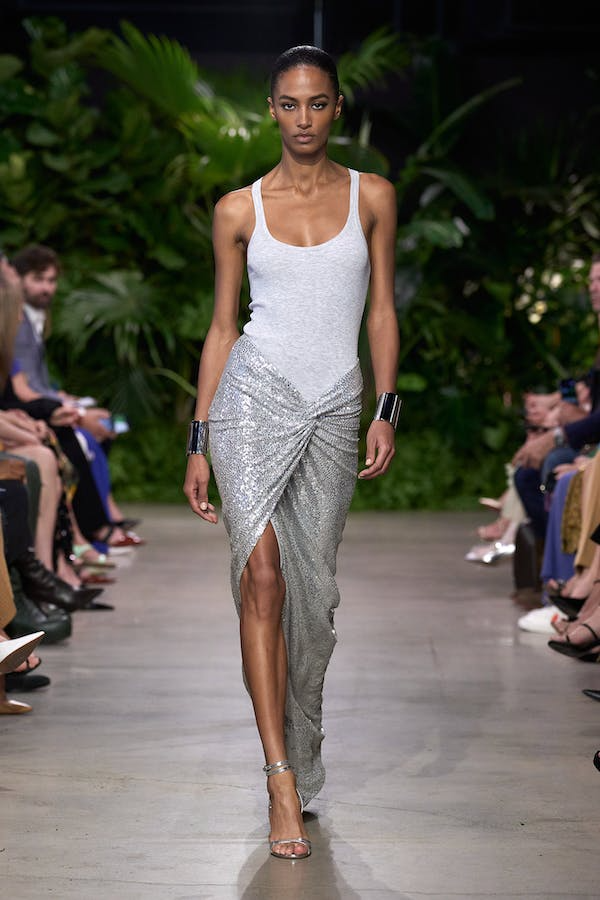 The amount of shine on the 2023 runways would make you think we are back in the Roaring '20s. While sequins may feel over as soon as the clock strikes midnight on January 31, this year, designers are making a case for "daytime shine" – wearable separates that can spice up even the most basic staples like tank tops (see above) and blue jeans. While this trend comes in all metallic shades (gold, bronze, rose gold etc.), we are partial to the liquid silver look that can double as a neutral.
2023 Fashion Trend: Maxi Skirts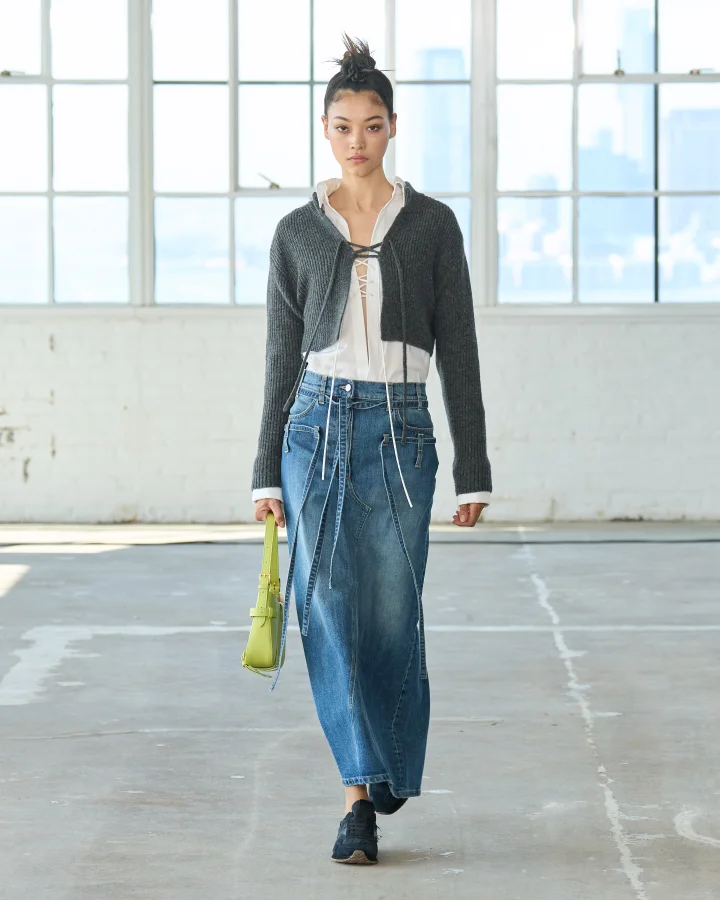 In response to the ultra unpractical mini skirts of 2022, maxi skirts are here to dominate the year. In line with the aforementioned cargo and denim trends, expect lots of low-rise, pocket-adorned silhouettes and floor-grazing jean skirts, as well as styles in various prints and unexpected materials like velvet. Long live long hemlines!
2023 Fashion Trend: Cobalt Blue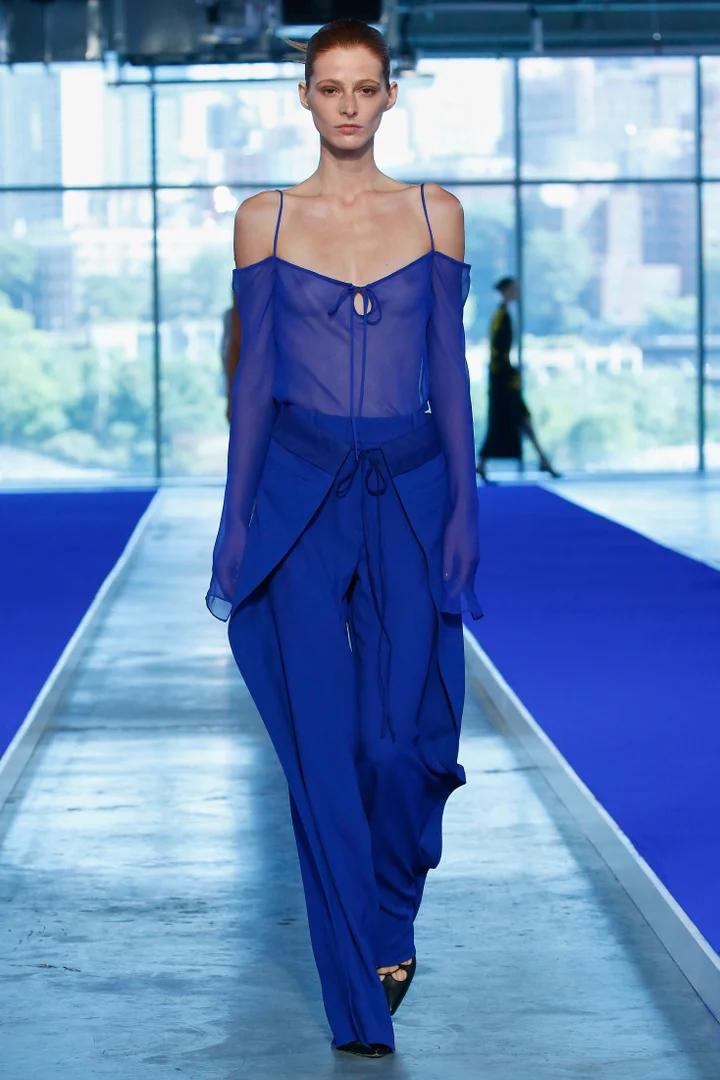 The strongest color story to come out of 2023 runways so far, cobalt blue has burst through the collections with the freshness of a sea mist on a morning day. Just bright enough to warrant a double take, yet subtle enough to be worked into daily wear, it's the type of deep blue that will excite even the most color-averse. Bonus points: It pairs well with Pantone's Viva Magenta.
 At Refinery29, we're here to help you navigate this overwhelming world of stuff. All of our market picks are independently selected and curated by the editorial team. If you buy something we link to on our site, Refinery29 may earn commission.